Skill 2: RTFQ! - What will we cover?
RTFQ:
Under stress and time constraints, it is FAR too easy to misread the question. I'll bet every student has heard their lecturers tell them to "Read The F***ing Question!". But you've been reading for YEARS, how is this different? And why, if you CAN read, are you misreading questions?
This is a tragic way to lose marks, and we've seen it SO often!
I'm going to give you a specific methodology for planning and notating your required's so that you NEVER misread them again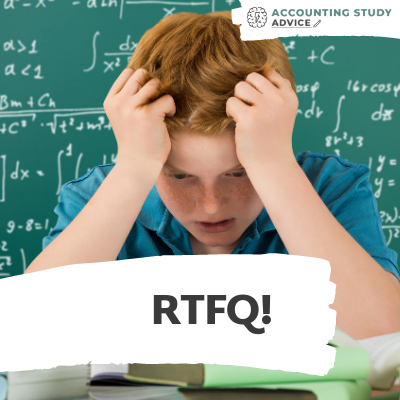 Complete and Continue